Journal of Advanced Agricultural Technologies
JOAAT aims to provide a high profile, leading edge forum for academic researchers, industrial professionals, engineers, consultants, managers, educators and policy makers working in the field to contribute and disseminate innovative new work on Advanced Agricultural Technologies. All papers will be blind reviewed and accepted papers will be published quarterly which is available online (free access) and in printed version.

Recently Published Papers
A Study on Dry Leaf Composting in Reused Small-Size Bottle


Nannapasorn Inyim

Abstract

—Daily falling tree leaves generate a large number of dry leaves that requires a proper management. Among traditional waste disposal methods, composting is considered more sustainable and eco-friendly for handling the leaf waste. The final product of the process is an organic fertilizer (compost) which is very useful to apply for soil amendment. However, the composting of dry leaves has difficulties because a degradation of the material is a time-consuming process. This paper proposed a way to increase the rate...

[Read more]
ISSN: 2373-423X (Print)
ISSN: 2301-3737 (Online)
Editor-in-Chief: Prof. Byoung Ryong Jeong
DOI: 10.18178/joaat
Associate Executive Editor: Ms. Scene Jiang
Indexed by: Ulrich's Periodicals Directory, Google Scholar, Crossref, and etc.
E-mail questions or comments to JOAAT Editorial Office.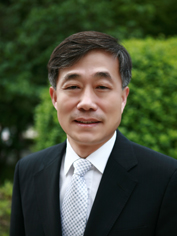 Prof. Byoung Ryong Jeong
Gyeongsang National University, Korea
I am very excited to serve as the first Editor-in-Chief of the Journal of Advanced Agricultural Technologies (JOAAT) and hope that the publication can enrich...[
Read More
]