Journal of Advanced Agricultural Technologies
JOAAT aims to provide a high profile, leading edge forum for academic researchers, industrial professionals, engineers, consultants, managers, educators and policy makers working in the field to contribute and disseminate innovative new work on Advanced Agricultural Technologies. All papers will be blind reviewed and accepted papers will be published quarterly which is available online (free access) and in printed version.

Recently Published Papers
Effects of Maltodextrin and Silicon Dioxide Added as Anticaking Agents on the Properties of Instant Date Palm (Phoenix dactylifera L.) Powder Using Spray Drying


Nutthamon Nortuy, Kanyarat Suthapakti, and Niramon Utama-ang

Abstract

—Date palm (Phoenix dactylifera L.) is a highly nutritional fruit containing many health benefiting nutrients. The date fruit at Tarm (fully ripened) ripening stage is rejected by consumers as a result of its dark brown skin and bad appearance. Therefore, it is commonly processed into various products. This study aims improve the properties of instant date palm powder (IDPP) produced by spray drying by...

[Read more]
ISSN: 2373-423X (Print)
ISSN: 2301-3737 (Online)
Editor-in-Chief: Prof. Byoung Ryong Jeong
DOI: 10.18178/joaat
Associate Executive Editor: Ms. Scene Jiang
Indexed by: Ulrich's Periodicals Directory, Google Scholar, Crossref, and etc.
E-mail questions or comments to JOAAT Editorial Office.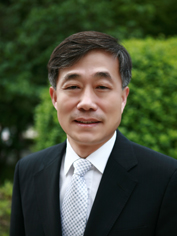 Prof. Byoung Ryong Jeong
Gyeongsang National University, Korea
I am very excited to serve as the first Editor-in-Chief of the Journal of Advanced Agricultural Technologies (JOAAT) and hope that the publication can enrich...[
Read More
]